Nicholas Dilaverakis and Anna Skiadaresis started jewellery design in 1999.
Nicos studied architecture at the University of Dundee and worked as an architect in London. When he came back to Greece for his national service he decided to stay in the country.
From an early age I liked handling different materials and arranging them in an expressive and meaningful way.

I attended micro sculpting seminars, started sculpting sea pebbles and moved on to semi-precious stones such as quartz and aqua marin.

It is a slow process that requires total concentration which I find inspiring and restful
Anna studied interior and furniture design at the Vakalo School of applied arts.
I feel fortunate that I grow up in an artistic environment. I haven't got Nico's ease with materials, I need pencil and paper!

To express thoughts is very important to me, that is why our jewellery is mostly thematic. It is funny but I never was much interested in jewellery, but it is always a design challenge!

In ancient and byzantine times people inscribed well wishes upon their jewellery. It is an idea that we took upon and use a lot in our pieces.'
When we found a tiny space at Kolonaki to create a second shop, there wasn't much space for home decor items, so we decided to start with jewellery. This was our start!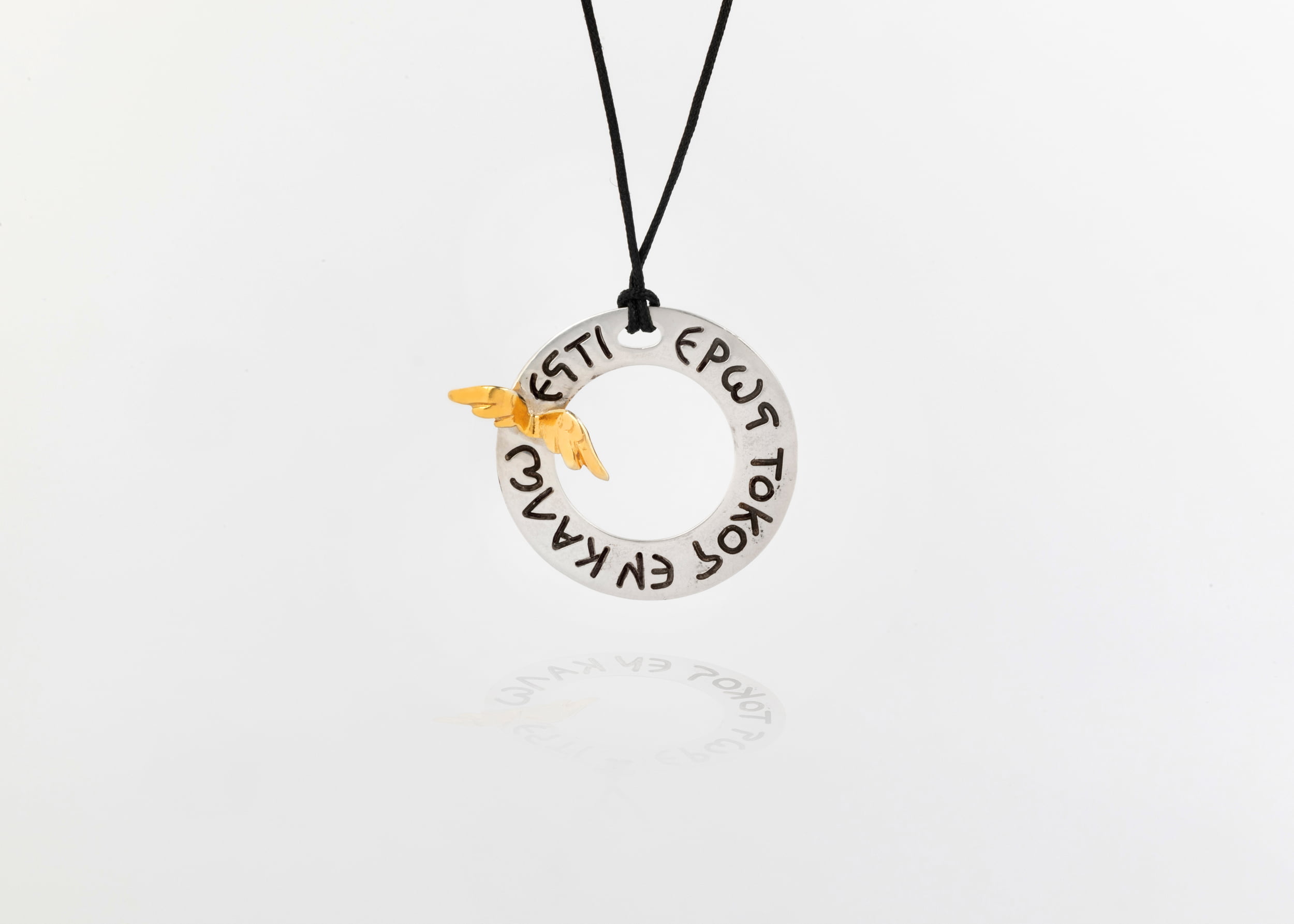 Our work has been presented at:
Benaki central museum
Chadjikyriakos Ghikas museum
Museum of Greek folk art
IANOS art shops
Stavros Niarchos Cultural Center
Design for Life exhibitions (Italian Intitute)
Argo fine art gallery
Spyros Vasiliou fine arts exhibitions
ΑEGEAN airlines